Reverse Air Filter Bag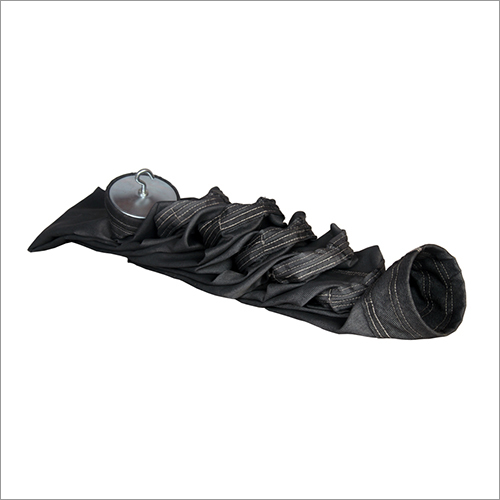 Reverse Air Filter Bag
Product Description
Reverse Air Filter Bag we present is utilized for the recovery of valuable metals in some ore handling usages. At our ultra-modern production facility, it is manufactured from the highest grade fiberglass filter fabric in weight range from 340g to 550g. Finished with Graphite, PTFE or Acid Resistant material, this has high pressure resistance, robust construction, and ideal dimension, for which, it does not degrade for a long time. Reverse Air Filter Bag can be availed in different sizes such as 292x10000mm, 292x12000mm, 290x6710mm, 300x10000mm, 300x7500mm and 300x6500mm.
Product Specifications :
Product: Reverse Air Filter Bag
Weave pattern: 1/3 Twill
Finishing: Graphite, PTFE or Acid Resista
Weight: 340g -550g
Fiberglass Filter Bags are sewing by fiberglass filter cloth with different sizes.
-340gsm fiberglass fabric with PTFE Finished and membrane
-340gsm fiberglass fabric with Acid resistant and membrane
-480gsm fiberglass fabric with PTFE, Graphite and Silicone Finished.
-550gsm fiberglass fabric with Graphite finished and membrane.
-550gsm fiberglass fabric with Graphite finished
For example :
292x10000mm
292x12000mm
290x6710mm
300x10000mm
300x7500mm
300x6500mm
Contact Us
No. 3, Guangdong Road, Economic Development Zone, Siyang Suqian Jiangsu China 86-527-89666099
Phone :+8652789666099